Out Fox The $treet: July 5, 2018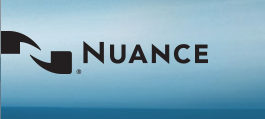 Stocks to watch on Thursday:

Ambarella (AMBA) - as predicted, the computer vision chips wouldn't deliver meaningful results for a long time, if ever. The stock is probably is cheap though a gamble at $38 with a tight stop loss.
Nuance Comm. (NUAN) - a management and BOD shakeup could help wake up this sleepy tech company with expertise in conversational AI. A recent dip below $14 allows for a cheap entry point for a traditional run to $20. A CEO from NCR Corp. (NCR) though doesn't ensure the company ever wakes up when an exec from a tech giant made so much more sense.
Citigroup (C) - the large financial projects a net payout yield of around 13% based on the current stock price. Not many stocks offer a 10% buyback and a solid 3% dividend yield while waiting for a stock rally.
Click on the Sign in/Sign up button in the top right corner to join for free to comment on your stock moves for tomorrow.
Click on the Follow button to get daily blog posts from Out Fox The $treet.
Disclosure: Long C