Out Fox The $treet - March 19, 2019
Stocks to watch on Tuesday:
HEXO (HEXO) - cannabis stock hit resistance above $7. How the stock closes today will probably derive whether this was a double top or a pause in the breakout.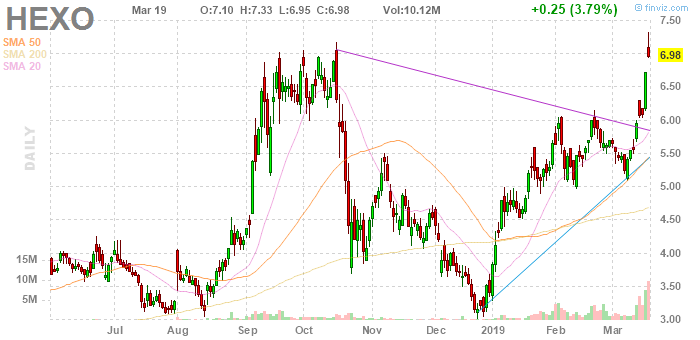 Tilray (TLRY) - the cannabis stock with a $7 billion valuation only reported Q4 revenues of $15.5 million. Despite the 200% revenue growth, the stock is struggling with the valuation on what is rather limited revenues.
Glu Mobile (GLUU) - stock continues to shake off disappointing guidance as Glu Mobile hits new highs above $10.50. My long-term thesis has remained bullish that Glu Mobile was far too cheap with bookings estimates above $400 million and a market cap around $1.4 billion. Keep playing the mobile-game developer stock for a bigger breakout.
Disclosure: Long GLUU