Qualcomm Wins Settlement With Apple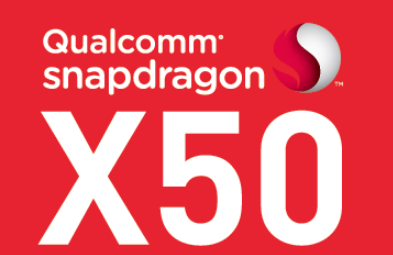 Qualcomm (QCOM) and Apple (AAPL) have been in multiple lawsuits around the globe over royalty rates on Qualcomm patents.In the process, Apple quit paying royalties on smartphones and moved to using Intel (INTC) modems for their phones.

The end result was a substantial hit to Qualcomm's earnings, yet no legitimate sign existed that Apple was actually going to win the lawsuits and actually avoid paying royalties on valid patents. More importantly, Apple has been left out of the 5G race without access to chips from Qualcomm.


The 2 companies came to a settlement today with Qualcomm claiming a incremental $2 EPS boost. The company isn't specific, but clearly Apple plans to return to using Qualcomm chips.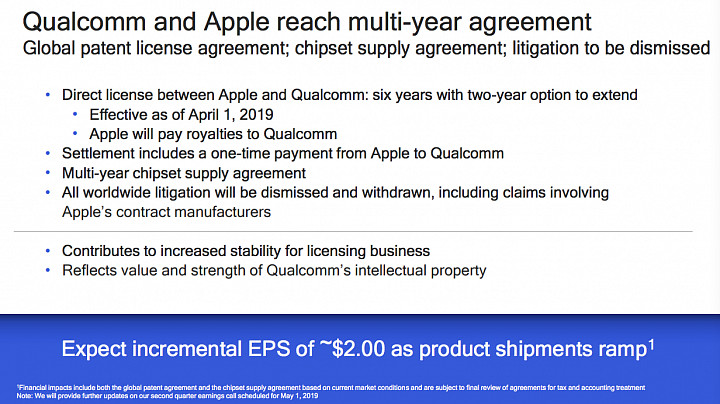 Qualcomm has a $7 EPS target so investors should hold onto the stock on this rally into the $60s.


More research: Qualcomm: Not A Monopoly
Disclosure: Long QCOM, AAPL