Amazon: Wal-Mart Threat Grows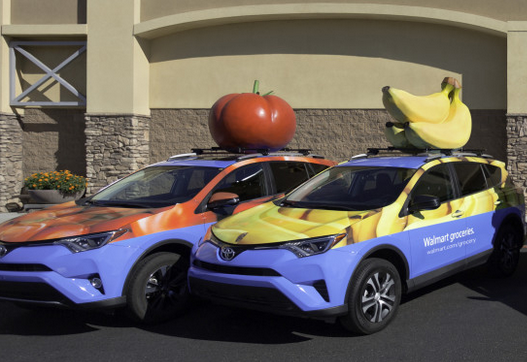 With Wal-Mart (WMT) expanding the grocery delivery pilot with Uber (UBER) to the Dallas and Orlando markets, Amazon (AMZN) finally has a massive and growing threat in the e-commerce world.
Amazon peaked over $1,080 less than a month ago and now is struggling to hold $950. The biggest threat to the retail giant is the worlds retail giant that plans to use its massive store base to thwart the unconstrained growth of Amazon. Wal-Mart already has enabled online ordering of groceries in 900 stores and is now aggressively moving into different pickup and delivery options where it has the flexibility advantage over Amazon.
The biggest problem with Amazon is that its created a massive business without focusing on profits and an e-commerce war with Wal-Mart could eventually crush the stock. Not to mention that Wal-Mart has no option but to beat Amazon to the punch with the advantage of having local stores within 10 miles of 90% of the US population.
Avoid Amazon as long as Wal-Mart remains a big threat.
Disclosure: No position