Out Fox The $treet - November 13, 2019
Stocks to watch on Wednesday:
Tilray (TLRY) - the stock is down following Q3 results and looking to hit new lows. The company missed analyst estimates and saw EBITDA losses balloon to $23.9 million. With only $122 million in cash on hand. Tilray will likely need to raise cash at these reduced stock prices or sale assets leading to new lows for the stock.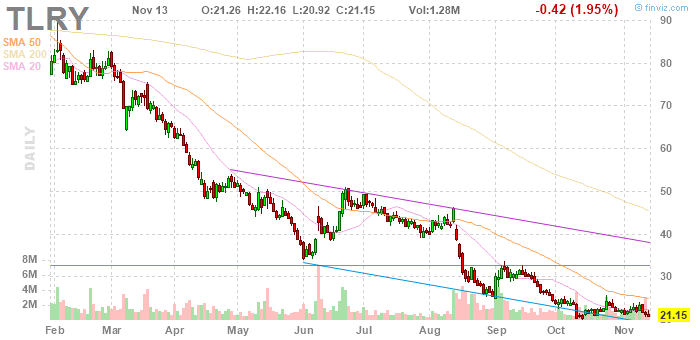 Charlotte's Web (CWBHF) - even the US CBD market is already too overly competitive causing Charlotte's Web to miss analyst estimates by a massive margin. The asset light approach is appealing, but the stock price isn't anymore at over $900 million with quarterly sales struggling at only $25 million.
Square (SQ) - the payment space is becoming far too competitive with Facebook Pay and other competitive entrants. In addition, the valuation is still far too excessive at over $30 billion. If $60 doesn't hold, the stock is headed on an extended downtrend. More research: Square: Valuation Challenges Unrelated To Adjusted Revenue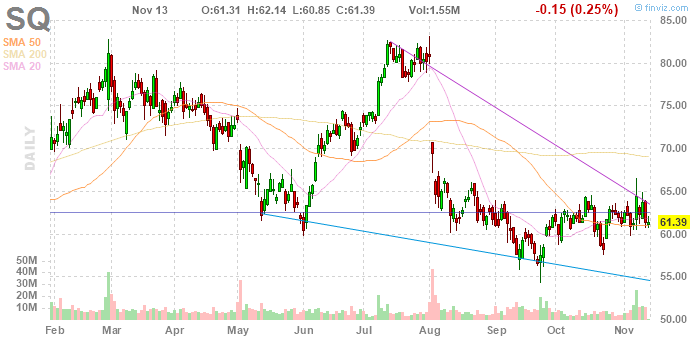 Disclosure: No position