Out Fox The $treet: September 19, 2018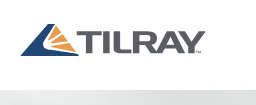 Stocks to watch on Wednesday:

Fitbit (FIT) - the fitness tracking continues the predicted move into fitness coaching and working with insurance companies via the launch of Fitbit Care. Humana (HUM) has already signed up with a potential customer base of 5 million. Fitbit is a bargain still trading at an EV/S below 1.
Tilray (TLRY) - not the spot to go long. as the stock soars to $220 following an interview on Mad Money. The cannabis stock only produced revenues of $9.7 million in the last quarter.
Click on the Sign in/Sign up button in the top right corner to join for free to comment on your stock moves for tomorrow.
Click on the Follow button to get daily blog posts from Out Fox The $treet.
Disclosure: Long FIT