The Irony Of A McAfee Spinoff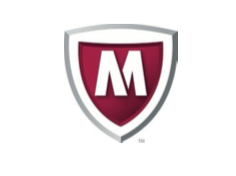 The stock market is full of irony on a regular basis. The day before MGT Capital Investments (MGT) shareholders vote on John McAfee taking over as CEO and changing the name to John McAfee Technologies, Intel (INTC) is spinning off McAfee to a new company owned by TPG. How ironic is it that the company founded by John is being spun off into an independent company the day prior to him making his official move back into the stock market. 
According to Intel, the company had 1H revenue growth of 11% to $1.1 billion with operating income of $192 million. Bookings grew about 7% annualized over the last few years so the business probably needed a spinout to get better focus. 
The deal is apparently valued at $4.2 billion with Intel getting $3.1 billion in cash to offset $2.2 billion of debt and retaining a 49% position. Intel paid $7.7 billion back in 2011 for the company and clearly overpaid. 
With Intel worth $173 billion, the deal really isn't that meaningful to the semiconductor company. The move to make McAfee an independent company likely allows the new McAfee to prosper and add value to Intel. 
Unfortunately this new company isn't public because this McAfee (though concerns exist regarding outdated cybersecurity tech) is likely to create more value for shareholders than the new John McAfee Technologies. One has a business that has been restrained as part of a much larger corporation and is valued at 2x sales and another promises more than it can likely deliver. Not to mention, now both companies are fighting over who owns the McAfee name as the previous Intel Security plans to return the name to McAfee and MGT Capital Investments plans to change to John McAfee Technologies. One literally can't make this stuff up, though one can wisely not invest in what is a gamble at best. 
Disclosure: No position