Does Tesla Need To Spend $8B On Supercharger Network?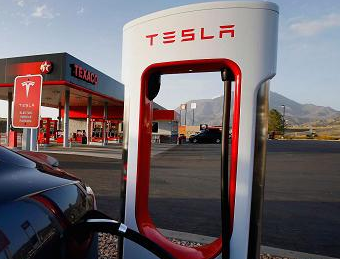 According to analyst Colin Langan, Tesla (TSLA) needs to spend $8 billion to upgrade the US Supercharger network to match the ease with which consumers fill up the gas tank. The analyst uses this and additional capital expenditures as a reason the stock will slump to $160 from above $250 now. 
The logic is odd because Tesla doesn't need to match or replicate the gas station method. Consumers will charge up at home and only need locations to recharge on long trips outside of the standard battery capacity. 
The UBS analyst suggests the average drive time to a charging station is about 30 minutes in comparison to only 4 minutes to reach a gas station. Remember though that consumers can't fill up with gas at home so convenient locations close to home are a must. The analyst forecasts Tesla needs to build 30,000 new chargers at an average cost of $250,000 to reach an average drive time of 4 minutes. 
One can safely ignore the UBS analyst because a new technology adoption only needs to find a solution for the next customer. Tesla doesn't need to replicate the gas station approach at this point. Sure 10 years from now, EVs will need a more friendly solution for chargers for consumers on the go in order to reach mass adoption, but that solution isn't a requirement now. 
The stock appears worth a dip buy at $250 while holding above the 50ema at $245. Below that though, watch out below. Tesla is a momentum stock and tends to make wild swings in one direction. 
Disclosure: No position