Don't Rush Into Disney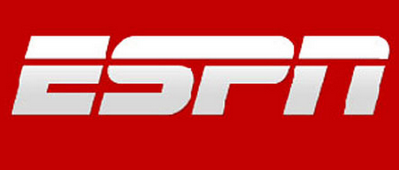 The successful livestreaming of the Thursday Night Football game on Twitter (TWTR) has to be a big concern for Disney's (DIS) ESPN. The ESPN franchise was once thought as immune to cord cutting, but cable channels are increasingly coming under pressure for the excessive costs of bundles. Does anybody really need 10 ESPN channels? Now the question is whether anybody even needs one ESPN for live events?
While the TNF game got all the attention, some lesser known programs have moved onto streaming agreements with Twitter. 120 Sports recently launched a nightly sports highlight show called The Rally. In addition, Campus Insiders and Pac-12 Networks are now regularly streaming sporting events on the social media site. 
Clearly these shows don't replace the scope of content on ESPN, but Twitter with limited effort provides some solid access to sports already. And all this took place prior to the successful launch of TNF that should attract even more fringe channels with limited distribution looking for a platform with access to nearly 1 billion users. 
For Disney, Cable Networks only grew revenues a merger 1% in the last quarter. ESPN saw some minor growth benefiting from an additional NBA championship game in the quarter, but the network fell pressure to declining subscribers. Along with weak results from the Disney channels, the Media Networks division that accounts for over 40% of revenues are likely to feel further pressure. 
Disney trades at about 15x 2017 EPS estimates that could face further downside. The theory that live sporting events were a scared cow just flew out the window. Sure consumers will still consume games "Live", but a cable network is no longer needed. 
Considering ESPN is a broadcaster of these games and not the content creator, investors should be careful rushing into Disney based on any perceived valuation. Viacom (VIA)(VIAB) might be a corporate mess, but the media company faced a lot of these issues prior to Disney and ESPN. The stock has half the PE multiple, yet Viacom is a creator of content that it broadcasts on owned cable networks. Ultimately, Viacom will see a benefit from revenues created from digital platforms like YouTube and Twitter where its content can be consumed. ESPN will compete against Twitter for broadcast rights. 
Don't rush into Disney. The stock is now a value trap!
Disclosure: Long TWTR