India: The Next Internet Frontier
The promised growth of India as a global power may finally occur as the population finally gains access to the Internet. During 2015, Internet users grew 40% to 277 million. The country has now passed the US as the #2 global user market.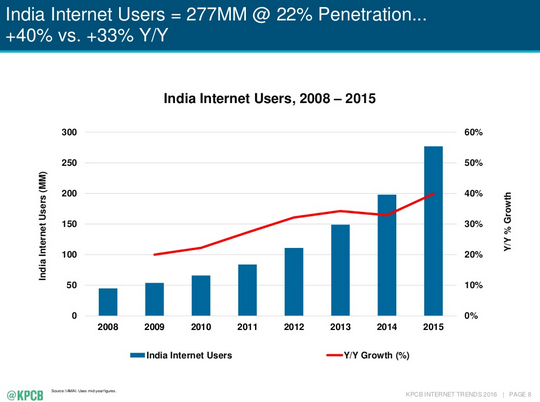 The only problem for US investors is a general lack of direct investment opportunities in the domestic stock market. Maybe the best option is MakeMyTrip (MMYT) that is the countries largest online travel company. Outside of this online travel company, the other best option to play India growth is ICICI Bank (IBN) that will benefit from the general growth in the Indian economy as consumers gain access to the Internet.
What are your best picks for playing the Internet growth in India?
Disclosure: No position