Out Fox The $treet: January 12, 2017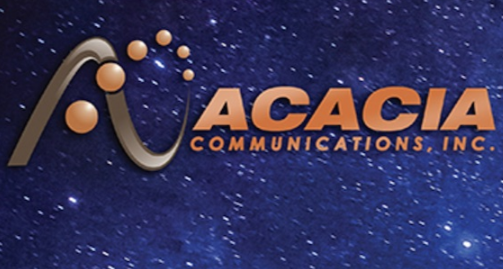 Novavax (NVAX) - the recent mini rally ran out of steam today. The biotech struggles when closing in on $1.50. The presentation tomorrow should have no important news with the new RSV F Phase 2 trials only in the startup process. Outside of traders, investors should listen to the presentation during lunch in New York to see if any surprise turns up that would more likely cause downside risk. 
Acacia Communications (ACIA) - the dead cat bounce took the stock up 3.4% today. The bounce is a typical move to suck in new longs for the carpet to be pulled out from under these bulls tomorrow. Unless the stock hops back above $60 quick, the best bet is to short Acacia down to probably at least $40. Anybody thinking otherwise might want to review Twilio (TWLO). Speaking of the later, Twilio still remains in the downtrend as plenty of sellers have appeared even below $30. 
3D Systems (DDD) - the pullback from the irrational pop on Monday continues. 3D Systems lost another 1%. The play remains to buy Stratasys (SSYS) if you want to own the 3D printer sector. 
Parsley Energy (PE) - the Permian Basin driller bought properties in the shale for a combined $650 million. The company sold 20 million shares to complete the deal. The time seems too aggressive to buy assets of the one hot region in the US. At least, Parsley paid for the deal with equally propped up stock. Watch to see if the stock heads higher or if this signals a top in the Permian Basin stocks that rallied to new highs even with oil cut in half. 
Fitbit (FIT) - the fitness tracking stock didn't hit a new low despite the Cleveland Research downgrade. Some signs are emerging that prices below $7.50 are crucial support and a buying opportunity. 
Chipotle Mexican Grill (CMG) - the rally from the positive December comps abruptly stopped today. The actual numbers are nowhere near impressive when looking at the relative numbers in comparison to the health scare lows. Chipotle needs comp sales to surge over 40% off the December 2015 lows in order to return to December 2014 levels. The gain was only 14%. As well, costs will be significantly higher once Chipotle gets back to those previous levels, if ever. The profit picture might never match those previous highs leaving the stock expensive at $415. 
Click on the Sign in/Sign up button in the top right corner to join for free to comment on your stock moves for January 12 and enter the discussion. Click on the Follow button to get the daily blog posts from Out Fox The $treet. 
Disclosure: No position