Out Fox The $treet: June 13, 2018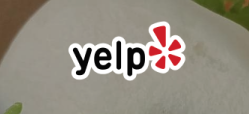 Stocks to watch on Wednesday:
Glu Mobile (GLUU) - the stock blasts to new 52-week highs. Video content is all the rage and large media companies will increasingly see the consistent revenue base of game developers as an attractive way to play the entertainment sector.
Yelp (YELP) - Aegis Capital downgraded the stock to a Sell rating with an insane $34 price target. After 2 downgrades, the stock is a bargain as analysts extrapolate far too much on customer churn with the new no-contract model. Revenues are still growing at 20%. Again, buy this dip at $41.
AT&T (T) - while not a huge fan of the Time Warner (TWX) merger, AT&T is far too cheap around $33. The new company has a near $4 earnings power that the market is over looking whether or not legacy media is that attractive anymore. More research: AT&T: Don't Delay
Click on the Sign in/Sign up button in the top right corner to join for free to comment on your stock moves for tomorrow.
Click on the Follow button to get daily blog posts from Out Fox The $treet.
Disclosure: Long GLUU, YELP, TWX