Tesla Should Bounce Soon

Anytime an analyst makes an off-the-wall comment on a stock, one can generally expect the stock to hit a low in the next few sessions. This $192 call on Tesla (TSLA) from Barclays about sums up the current level of absurdity on the stock.

https://twitter.com/Lebeaucarnews/status/1102978208612392960
Lowering the vehicle price to $35K isn't a move to replenish the cash and won't even work long term. Elon Musk is too smart for such a dumb gimmick. The stock is likely to bounce in the $250s so downside risk is probably another $20. At that point, watch the analyst sentiment suddenly shift more positive.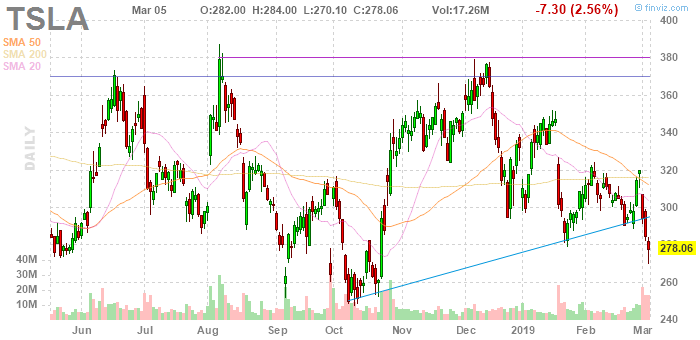 Disclosure: No position