Out Fox The $treet - March 14, 2019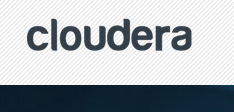 Stocks to watch on Thursday:
Snap (SNAP) - BTIG upgraded the stock with a $17 price target. The move was a surprise considering BTIG has never been positive on the social messaging stock that is already up 100% after hitting my $5 target lows. The company still loses tons of money so its hard to get behind a bullish call that pushes the market value up to $25 billion.
Cloudera (CLDR) - the cloud software company reported highly disappointing results following the closure of the Hortonworks merger. The combined entity should've been on a path of $950 million in FY20 revenues and the company only guided towards $830 million. The stock is on hold until a better understanding of the big miss exists.
Yelp (YELP) - the stock has dipped back down to $34.50 following a solid Q4 report and guidance on the 5-year plan. The consumer review site only has an EV of $2.2 billion while revenue estimates are close to $1.1 billion for the year. The stock is far too cheap at these levels.

Disclosure: Long YELP