Out Fox The $treet: September 22, 2017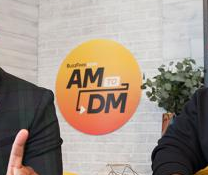 Stocks to watch on Friday:
Twilio (TWLO) - the cloud communications provider remains a solid buy at $30 with a potential break above the 200ema and strong resistance at $35 in sight.
Sprint (S) - the downside risk in this stock is big without a T-Mobile (TMUS) deal. All signs exist that the government isn't going to approve a wireless merger that harms consumers so be careful buying this rumor of an all-stock deal with T-Mobile.
Twitter (TWTR) - all signs point to solid ad sales for the new BuzzFeed morning show starting on Monday called AM to DM. As the premium live content announced in the past begins hitting the Twitter feed, revenue trends should start looking up. Buy the stock at $17.50 as the market misses the growing engagement.
Click on the Sign in/Sign up button in the top right corner to join for free to comment on your stock moves for tomorrow.
Click on the Follow button to get daily blog posts from Out Fox The $treet.
Disclosure: Long TWTR