Be Careful Chasing Money Losers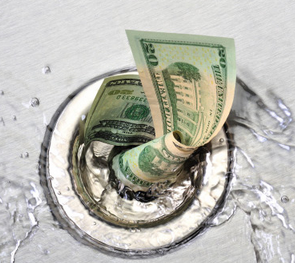 For different reasons, FireEye (FEYE) and Twilio (TWLO) are both trading up today following Q3 results. While one stock is a fast growing recent IPO, the other is in a turnaround plan. The two have one thing in common and this is ongoing quarterly losses. 
FireEye was probably the poster child for how fast revenue growth is virtually worthless, if the company can't turn a profit. The cybersecurity specialist is up 16% today due to reporting a Q3 loss of only $0.18. Yes, the stock is soaring because the expected loss was cut in half. Unfortunately, FireEye still expects large losses in Q4 and growing again in Q1 to $0.24. The company is definitely on the right path, but one has to wonder if a rebound in the stock will occur while the losses continue to mount over the next few quarters. 
Twilio is the hot new communications platform used by the likes of Uber and WhatsApp. The company though is still not profitable. Twilio even forecasts a Q4 loss of around $5 million adding up to at least $17 million for the year. As well, analysts still forecast a small loss in FY17. The cloud software company can still rally while reporting losses, but the stock trades at roughly 9x 2017 revenue estimates of $384 million. 
FireEye once traded over $85 and the stock is soaring towards a meager $13 today. Twilio doesn't generate the massive losses like FireEye at the peak, but paying up of the stock while still losing money is a big problem. 
The morale of the story is that better than expected losses are never the basis for a good investment thesis. Investors should be careful chasing these stocks higher. 
Disclosure: No position