Snap: Still Threatened By Facebook
After a crazy rally to $18, Snap (SNAP) is finally coming back to earth in early October. Even worse for shareholders, the stock hit a double top as big competitor Facebook (FB) releases a new app targeted at their market.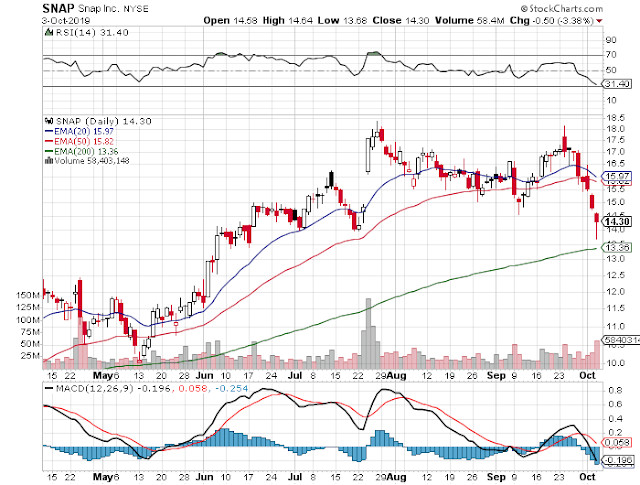 Whether or not Threads works long term is probably irrelevant to this stock story. The key is that Snap can't afford any more hiccups in their business model with the stock having a $20+ billion valuation with targets for adjusted EBITDA to still stay very negative. The Q3 guidance was for a $72.5M EBITDA loss.
While in the process of still battling it out with the much larger Facebook, the stock trades at the highest P/S multiple in the sector. Throw in the BoA analysis that app downloads slowed in Q3 and the stock is likely headed back to the sub-$10 billion range.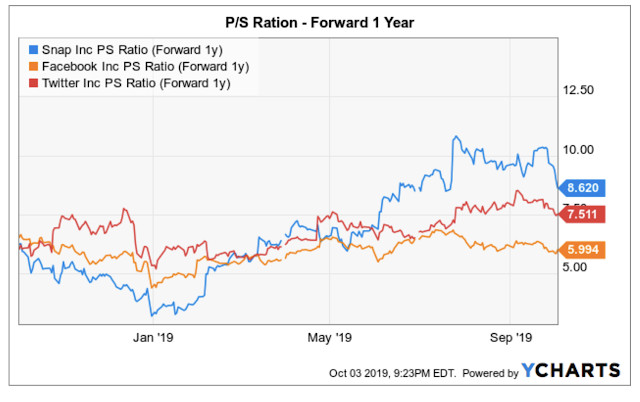 Disclosure: Long TWTR.