Out Fox The $treet - November 14, 2019
Stocks to watch today:
Canopy Growth (CGC) - the stock is down 10% premarket due to a very ugly quarter. The company officially only reported FQ2 revenues of C$76.6 million. Without the restructuring and inventory charges, revenues were up at C$118.3 million due to acquisitions. Canadian cannabis revenues were down sequentially while kg equivalents sold were relatively flat at 10,913 kg while the company harvested 40,570 kg. The company still has far too much inventory and the stock looks like Canopy Growth is on a path to below $10.
Cisco Systems (CSCO) - the networking company reported a bad quarter, but the stock becomes interesting in the mid-$40s at about 13x EPS estimates with a solid 3% dividend yield.
AMD (AMD) - full breakout mode. Don't expect another dip to $30.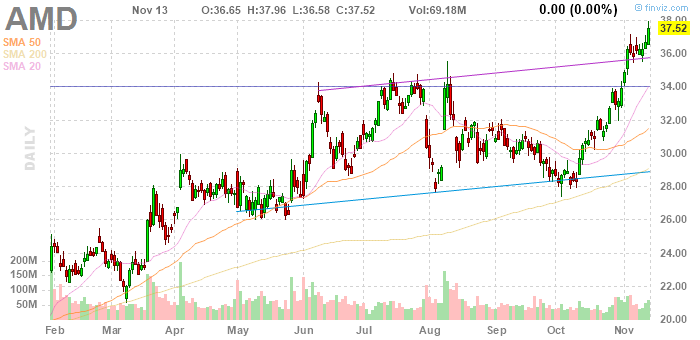 Disclosure: No position