Out Fox The $treet: October 12, 2018
Stocks to watch on Friday:
Fitbit (FIT) - WedBush upgraded with a $6.50 price target. Buy all fades of this initial rally in the $4s with strong support at $4.50. Even the upgrades still aren't very bullish.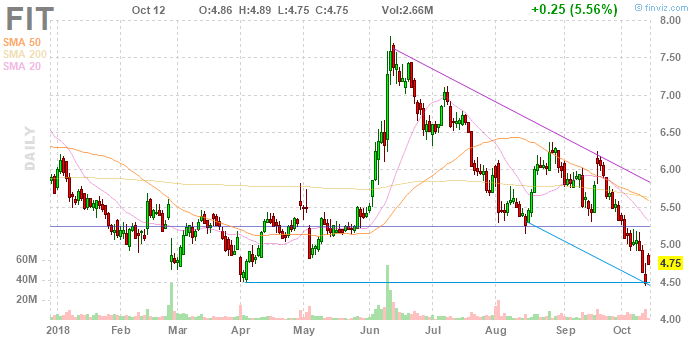 Square (SQ) - fade the rallies over $70 with the CFO leaving for Nextdoor. Sarah Friar was the face of the company and the negative signals are mounting for a very expensive stock still. More research: Square: Negative Signals
Glu Mobile (GLLU) - solid bounce back to $6.30, but the mobile-game developer is an incredible bargain below all-time highs. The stock is only one hit away from an upcoming release such as WWE from breaking much higher.
Click on the Sign in/Sign up button in the top right corner to join for free to comment on your stock moves for tomorrow.
Click on the Follow button to get daily blog posts from Out Fox The $treet.
Disclosure: Long FIT, GLUU