Opportunities In Restaurant Stocks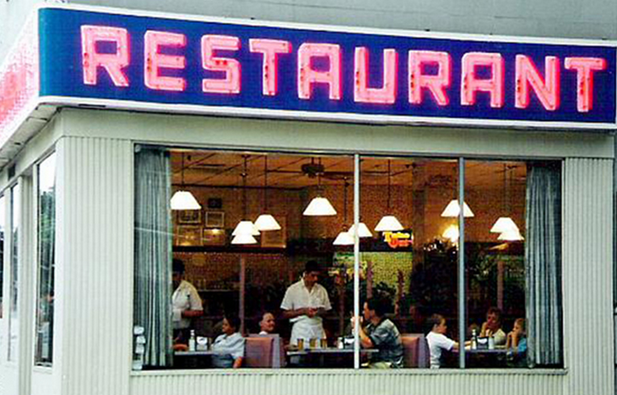 The market environment for restaurant stocks is weak, but the declines in several fast-casual stocks continue to amaze. Both Habit Restaurants (HABT) and Zoe's Kitchen (ZOES) trade near the lows. Both concepts generated decent Q2 results and have huge long term growth plans. 
Habit faces issues with high-costs in California, but the concept is quickly expanding outside that state. The burger concept generated 4% comps last quarter and had only 146 locations at the end of June. Revenue is forecast to hit around $349 million next year while the market value is only around $370 million.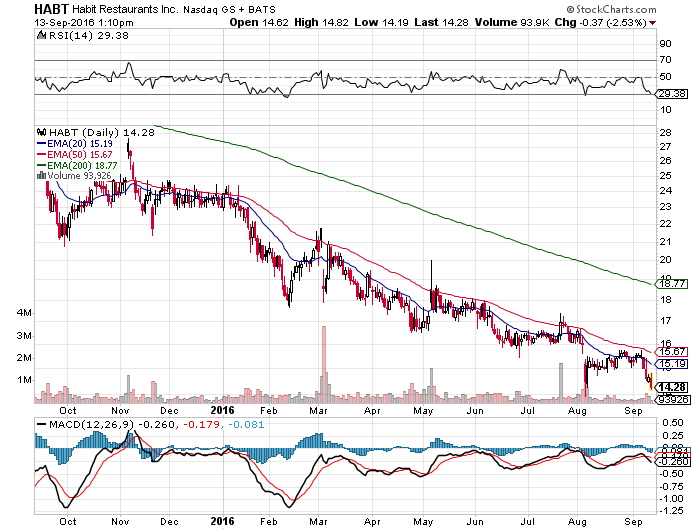 Zoe's Kitchen is now down 12 points after the Q2 earnings report that was again solid. The Mediterranean concept also produced 4% comp sales in Q2. The market was disappointed with a minimal decrease in the high end revenue forecast to only $280 million. The restaurant concept ended the quarter with only 183 locations with a goal of eventually reaching 1,600. The stock has a market value of $488 million with a revenue target next year of $333 million.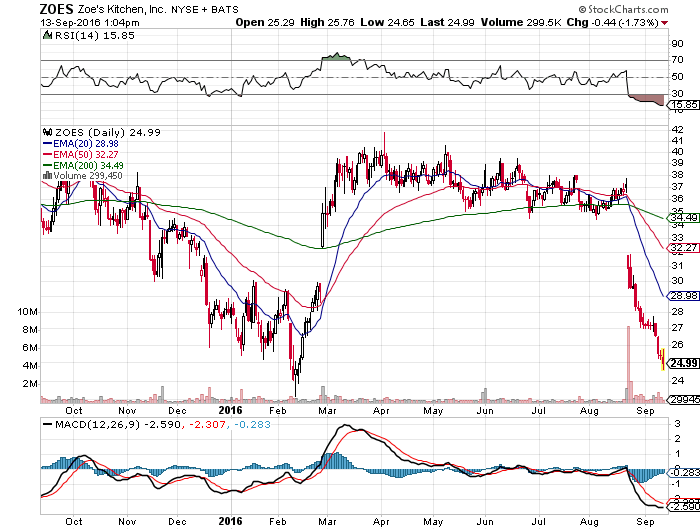 Both stocks trade near double bottoms that good provide opportunities to buy these two premium restaurant concepts. 
Disclosure: Long ZOES