Out Fox The $treet: May 8, 2018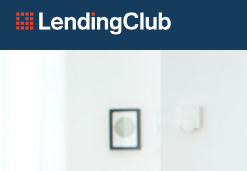 Stocks to watch on Tuesday:

LendingClub (LC) - the fintech reports after the close. Despite being down at an incredible valuation and expecting 22% revenue growth, the company has a history of disappointing and the FTC suit isn't going to help. Trade with caution prior to the Q1 report and load up on any weakness.
Glu Mobile (GLUU) - the case for retesting the 2014 and 2015 highs over $7 is easy to make at this valuation. Don't sell shares too soon after the rally from the lows below $2 last year.
Fitbit (FIT) - buy at $5 and pray. In reality, the valuation is exceptionally cheap at this level and a prime reason that Fitbit doesn't dip below $5. The company will eventually figure out how to transition to recurring subscription revenues in the health segment.
Click on the Sign in/Sign up button in the top right corner to join for free to comment on your stock moves for tomorrow.
Click on the Follow button to get daily blog posts from Out Fox The $treet.
Disclosure: Long GLUU, LC