Weekend Research: End Of A Merger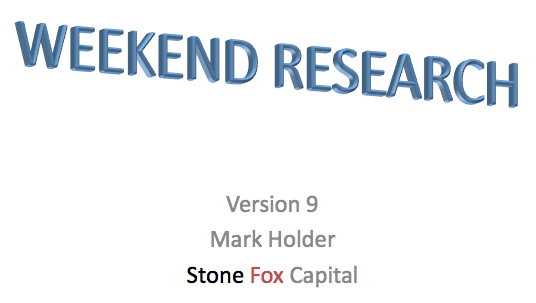 The Weekend Research series continues this week with the end of a merger and gift stock prices due to Brexit. After the close, a Delaware judge backed the claims of Energy Transfer Equity (ETE) to terminate the merger with Williams Cos. (WMB) due to the inability to obtain a favorable tax opinion. 
The news has Williams trading down to $20 though the stock will still maintain a 6.4% dividend yield even if the pipeline company cuts the dividend by 50%. Investors should look for opportunities to buy the stock on any termination as Williams can thrive as a standalone. 
The other items to research are the large cap domestic stocks to buy on the Brexit panic on Friday. 
Airlines: Legacy Airline Gift From Brexit
Banks: Citigroup, Bank of America: Focus Back On Capital Returns
By Monday, all of these stocks will provide a substantial discount from the Friday opening prices providing opportunities for investors. 
What is your favorite play for Monday?
Disclosure: Long C, AAL, UAL