Out Fox The $treet - March 5, 2019

Stocks to watch on Tuesday:
Aurora Cannabis (ACB) - Cowen placed a C$14 target on the stock due to strong Canadian recreational use market share and stock weakness in comparison to Canopy Growth (CGC). At a stock price of $10.50, the analyst forecasts a stock worth about $11.5 billion with limited revenues so far. The stock isn't a buy until it can break $8, but a bullish analyst call could do the trick.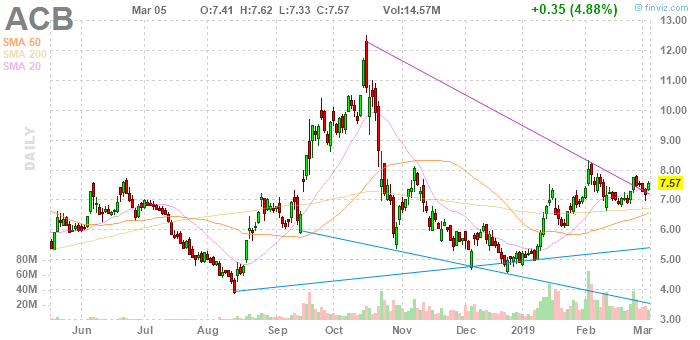 My long-term view remains highly negative based on a market flooded with stock and supply. More research: Aurora Cannabis: Flooding 2 Markets

Camping World (CWH) - the RV stock traded down to $12.50, just shy of the lows at $11. The company is likely to provide weak Q1 guidance when finally reporting Q4 numbers soon. Investors should look to buy any weakness, especially if the lows are held.

Novavax (NVAX) - down another 4% to new lows. Continue to avoid future dilution.

Disclosure: No position