Ambarella: Just Keeps Getting Worse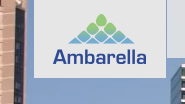 After the close, Ambarella (AMBA) reported FQ4 quarterly results that beat estimates. The guidance for FQ1 just shows how the CV chips can't gain traction. After reporting FQ4 revenues of $51.1 million, the company gave horrible guidance for the current quarter.


Revenues are expected to keep dipping along with gross margins. Even worse, the forecast is for an operating loss in the $3+ million range. Continue to avoid the hype of the computer visions chips of Ambarella with no signs that major customers are actually glamoring for the chips.

Disclosure: No position.