Tesla Motors: Trump Trade Pauses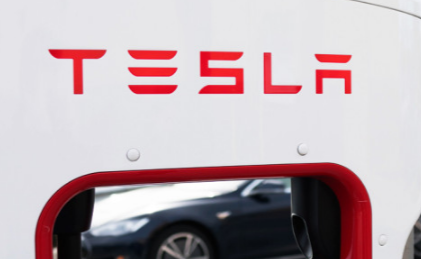 The funny part about the short stint of Trump in the oval office is that a couple of businesses such as Tesla Motors (TSLA) and Twitter (TWTR) are seeing positive spotlights, but are companies run by CEOs that clearly supported liberal candidates and agendas. Now Tesla CEO Elon Musk finds himself in the uncomfortable position of being labeled a favorite of Trump despite supporting Clinton. Maybe Trump just likes businesses that start with the letter T that go along with his Trump Tower theme. 
As I posted to start the week, Tesla was on a huge run from the $180 low to start December. A similar rally to start 2016 saw some big pullbacks during a nearly 130 point run. The stock got overextended last week. The bounce down from $260 supports the theory that a pullback to the 20ema that sits at $236 today was needed. This looks like a strong entry point possibly next week for an eventual rally to new highs.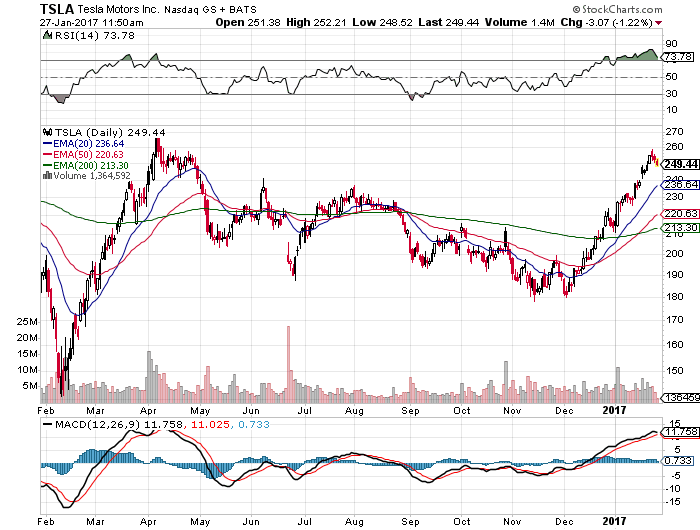 Even the Trump trade needs to pause. Now if only Twitter would start running on the higher engagement from the Trump administration. 
Disclosure: Long TWTR