Tesla Doesn't See Much Value In SolarCity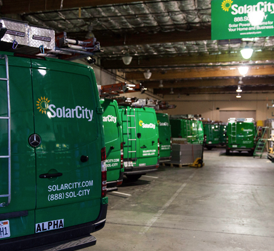 After the close, Tesla Motors (TSLA) proposed buying SolarCity (SCTY) for approximately $26.50 to $28.50 based on Tesla Motors share price at the close. In the deal, Tesla offers to pay 0.122 to 0.131 shares for each share of SolarCity. 
The reality is that the offer will provide limited value to SolarCity shareholders as Tesla is doomed to fall on this deal. The stock is already down over 10% in after hours leaving the value of the deal only $25.65 at the 0.131 share exchange ratio. 
The deal seems to limit the upside of the beaten down shareholders. In essence, shareholders are trading in a beaten down SolarCity stock for Tesla shares close to the peak value. In addition, the $2 billion market cap of the solar stock no longer has the same upside falling under the umbrella of the much bigger Tesla Motors. Why would SolarCity approve this deal?
Investors shouldn't expect this deal to close at this exchange ratio and probably not at all. 
Disclosure: No position