Are You Buying The Rally In CrowdStrike?
CrowdStrike (CRWD) is up 7.5% today and has bounced solidly off the lows around $50. The question here is whether the stock ends higher by the end of the month. IMO, the cybersecurity stock is far over valued. The stock now has a fully diluted market cap of over $16 billion with an analyst goal of not topping annual revenues of $1 billion until FY23.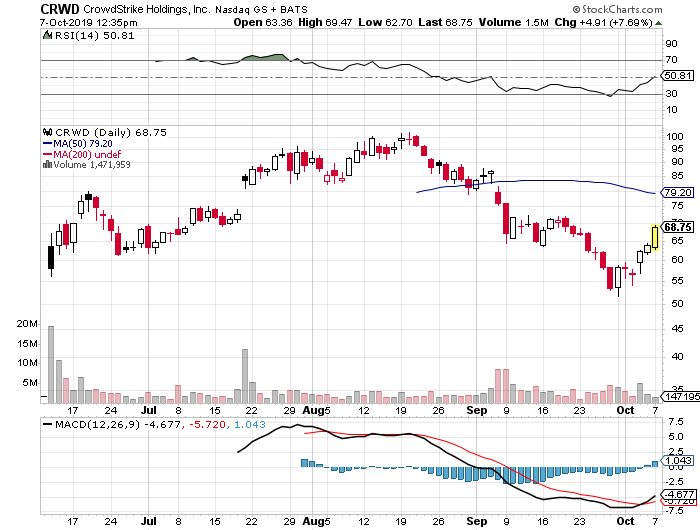 Vote Agree, if you see the stock above $68.75 at the end of October.
Vote Disagree, if the stock is below $68.75 at month end.
More research: CrowdStrike: Several Strikes Against The Stock
Disclosure: No position