Out Fox The $treet: April 21, 2017t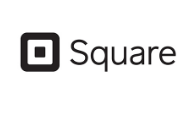 Stocks to watch for Friday:
My stocks to watch from yesterday saw minimal moves today despite the big rally in the market. Himax Tech (HIMX), Synergy Pharma (SGYP) and Glu Mobile (GLUU) all saw minimal gains that would've been magnitudes larger if the stocks were in a bullish trend. Sometimes these small caps don't move with the market so Friday's action could be key. Whether Synergy Pharma holds $4 being the most crucial price point of the group. 
Weatherford Int'l (WFT) - the decline on Thursday with the the Dow up 174 points was a very troubling sign. Breaking below $6 remains a bad sign backed up by the weakness in oil prices. 
Square (SQ) - the big 3% gain saw Square surge close to new highs. The stock was a big buy back below $10, but the valuation is questionable now. The news that Shopify (SHOP) is releasing a mobile card reader that undercuts Square on rates and cost doesn't appear to be a good sign. Keep riding Square higher, but be careful you don't lose these profits since the gains appear related to merger rumors. 
Incyte (INCY) - Cramer called the biotech a buy last night after the stock took a big hit from the rejection of RA candidate baricitinib. While the stock gets more interesting on a dip, one needs to remember that Incyte bounced from $120 on merger rumors over a month ago and started the year near $100. No reason to rush into the stock at $123, especially after trading down 1% with the market up big. Let the stock come in further before making a move. 
Click on the Sign in/Sign up button in the top right corner to join for free to comment on your stock moves for tomorrow.
Click on the Follow button to get the daily blog posts from Out Fox The $treet.
Disclosure: Long GLUU