Out Fox The $treet - March 15, 2019

Stocks to watch on Friday:
Aurora Cannabis (ACB) - the bullish run continues with the cannabis stock heading to $10.50. One shouldn't expect the stock to pause after breaking strong resistance at $8.
AMD (AMD) - the chip stock is making a run towards a breakout above $25. Analyst estimates are far too conservative as AMD takes substantial market share in the data center space. My aggressive targets are $10 billion and $1.50 in 2020. More research: AMD: The Better Data Canter Play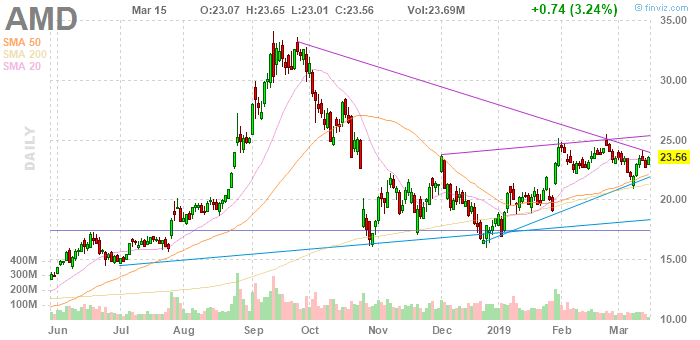 Glu Mobile (GLUU) - the mobile game developer is back above $10. The stock is set to test the previous high at $10.41 due to market excitement over new games hitting the market over the Spring and Summer months. Glu Mobile is a very cheap stock with any success from the WWE and Disney games.


Disclosure: Long GLUU