Mobileye: Is The Automated Driving Future That Guaranteed?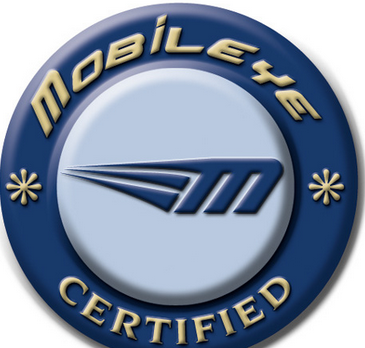 The recent deadly crash involving a Tesla Motor's (TSLA) Model S engaged in autopilot brings into question the automated driving future holding the stock of Mobileye (MBLY) up. The fatal accident occurred in Florida as a truck turned in front of the Tesla and both the car and driver failed to break. 
According to Scientific American, the Model S isn't equipped to engage the emergency braking system for a "laterally crossing vehicle", yet drivers think the autopilot system allows them to not pay attention to the road. The good news for Mobileye is that the company plans to have the technology available by 2018. The bad news is that motor vehicle deaths continue to climb despite the increase of cars that have Mobileye related technology that should've contributed to a reduction in motor vehicle deaths. These numbers question the guaranteed automated driving future. Lots of questions still remain in how these vehicles operate in non-ideal weather and when the cars and related camera and sensor technologies start to age. 
Regardless, the auto market continues heading towards advanced driver assistance systems that will benefit Mobileye. The forecast remains for the company to reach $1.1 billion in annual revenues by 2019.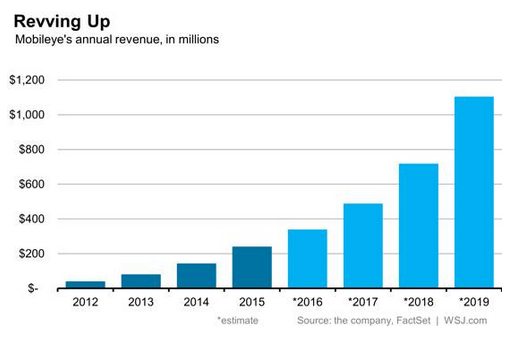 The stock is worth $10.1 billion. What happens if the future growth stalls due to this accident? The market has very much priced in this growth as a certainty though lots of hiccups could occur over the next few years. 
Disclosure: No position