Out Fox The $treet: June 28, 2018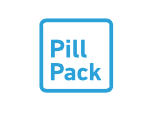 Stocks to watch on Thursday:
CVS Health (CVS) - the pharmacy chain is down 9% due to Amazon (AMZN) entering the space with the purchase of PillPack. The company is focused on U.S. customers that take multiple daily prescriptions. The stock traded this low due Amazon fears and this fall is a double hit. More research: CVS Health: Surviving Amazon
Chipotle Mexican Grill (CMG) - the strategic initiative of the new CEO are the same ones that the old CEO implemented more than a year ago. The only real difference is the new CEO fired most of the HQ employees. The stock is far too expensive even on this dip to $415.
Yelp (YELP) - with the market weakness, this stock is now down to only $38. The stock is at a double bottom and very few options exist to own a local ad play growing at 20% at a valuation less than 3x sales.
Click on the Sign in/Sign up button in the top right corner to join for free to comment on your stock moves for tomorrow.
Click on the Follow button to get daily blog posts from Out Fox The $treet.
Disclosure: Long YELP