Don't Buy This Merger Happening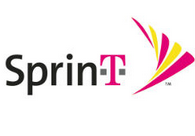 According to Bloomberg, Masayoshi Son has every intention to merge Sprint Corp. (S) with T-Mobile (TMUS) no matter how long it takes. The attempt to buy T-Mobile didn't work in 2014 and isn't going to work in 2016 or 2017. The domestic wireless market is still somewhat in the midst of a pricing war with Sprint strong enough to put up a somewhat competitive fight. 
The FCC isn't likely to approve any deal anytime soon, especially considering the prime reason that Son is still interested in a deal is the benefits to Sprint and not consumers. An approval will probably take place a long time in the future when one or both companies get very weak. 
Sprint has rallied to $6 this year on meager improvements in results, but investors should be very leery of paying any premium on the expectation of a stock gain. 
Disclosure: No position