Baidu: Ignore Q216 Numbers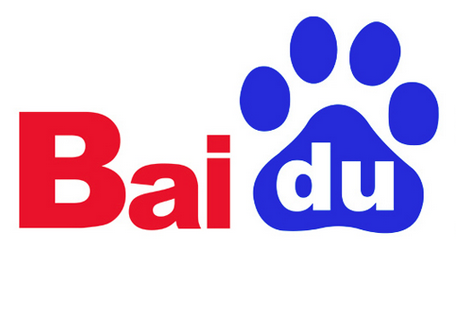 Baidu (BIDU) reports after the close tomorrow and investors should mostly ignore the quarterly numbers. The Chinese Internet search leader was hit in May with requirements to change policies on healthcare related advertisements on search results. The impact was the company pulling nearly $300 million from revenue estimates for Q2. 
The Wall Street estimate is for $0.94 and its very difficult to know how profitable the company will be having to scramble under these new policies.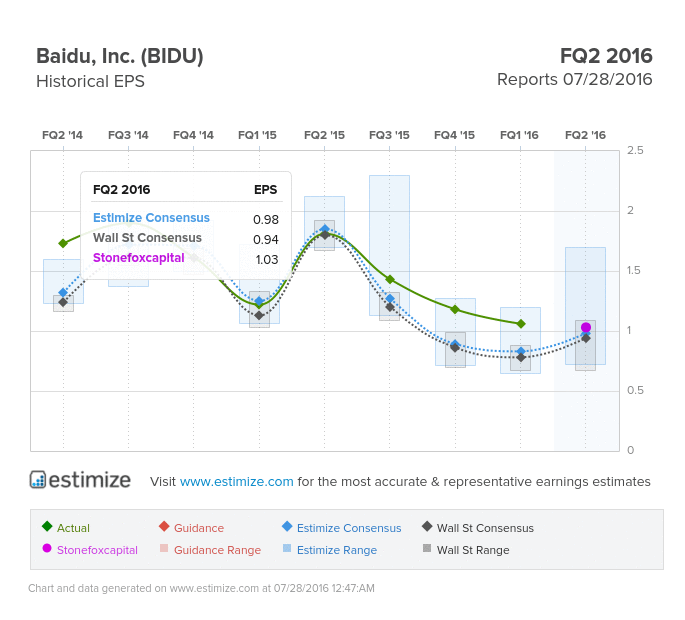 The expectation is that Q2 and possibly Q3 numbers are hit with a quick bounce back thereafter. In the Internet world, somebody new will step up to take the traffic. Don't be surprised if Baidu doesn't actually miss analyst estimates and utilize any dip as a buying opportunity. 
Remember that very few companies can take a big hit to revenues and still guide growth in excess of 20%. 
Disclosure: Long BIDU