Will A Curry Loss Hurt Under Armour?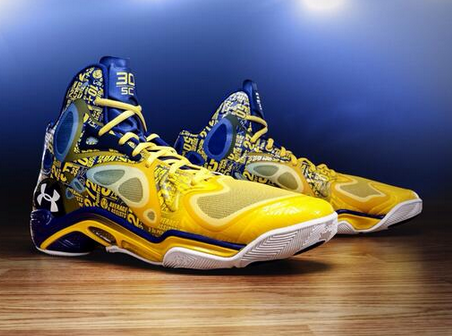 One of the big tenants propelling Under Armour (UA) higher over the last year or so was the incredible success of athletes signed under sponsorship deals before they hit the big time. The prime example being Steph Curry winning the MVP and NBA Championship last year in surprising fashion. Now after another MVP, his team the Golden State Warriors faces elimination tonight. One has to wonder if some of the excitement over his sneaker line will subside if his team not only fails to win the championship, but also doesn't even make the finals. In such a scenario, Nike (NKE) with LeBron James and Kevin Durant deals would look smart. 
For Q1, footwear sales were up 64% to $264 million. The increase was primarily due to the Curry basketball shoes, but some expanded running offerings helped as well. Total revenues were slightly over $1 billion making the footwear business significant at about 25% of total revenues. 
Something to watch will be the success of footwear success after a rather weak playoffs from Curry due to injuries and a possible early exit. Do you think sales are impacted by a Warriors loss today?
Disclosure; No position