Out Fox The $treet: January 17, 2019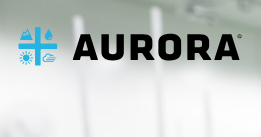 Stocks to watch on Thursday:

Aurora Cannabis (ACB) - the cannabis company launched a $250 convertible debt offering suggesting Aurora Cannabis has failed to obtain a major investor. The company continues making deals left and right in a premium market, but the market continues eating up the stock. The suggestion is to keep riding the momentum, but one can only be in ACB for a trade.
Baidu (BIDU) - the Chinese search giant is a very appealing stock at $160. Once the trade war ends, Baidu will be one of the best stocks to own as the Chinese internet continues to outgrow other industrial markets.
LendingClub (LC) - the forgotten fintech is starting to gain some momentum. The online lending platform doesn't carry the loan risk, yet the market trades the stock like the next great recession is going to wipe out the company. The EV is hardly $500 million and far below '19 revenue forecasts of nearly $800 million.
Disclosure: Long BIDU, LC