Twilio - Growth Stall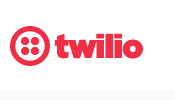 Twilio (TWLO) just reported a quarter where revenues grew 77%, yet the guidance suggests 2019 revenue growth of only 34%. Part of the issue is the inclusion of slower growing SendGrid (SEND) in the 2019 results.

2018 Revenues
Twilio - $650M
SendGrid - $145Me
2019 Guidance
The slower growth rate will make the stock less attractive in 2019. Twilio has a market cap of $16 billion based on the forecast for 141 million shares outstanding in 2019. Don't chase this over hyped story.
Disclosure: No position