Out Fox The $treet: November 8, 2018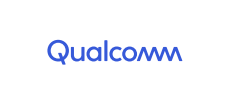 Stocks to watch on Thursday:
Qualcomm (QCOM) - don't overreact to results. Apple (AAPL) will eventually have to settle and Qualcomm will reclaim a massive earnings stream and past royalties. Not to mention, Apple will need their 5G chips or fall behind with the latest technology.
Opera (OPRA) - some people don't seem to like the browsers, but the company is now generating solid and consistent growth from the emerging markets. Ad revenue surged by 57% and the small technology company is already generating net income margins of 28%. The stock is too cheap at an EV of around $600 million here at $7.
Stitch Fix (SFIX) - nice confirmed support in the $25 range. The niche clothing retailer is a buy on weakness here some 50% off the highs.
Disclosure: Long QCOM, AAPL