ICR Conference '17 Updates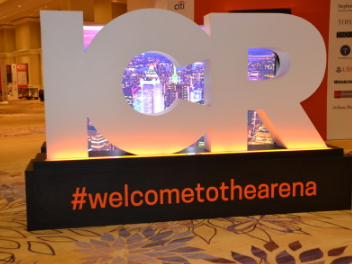 The market has fretted over the ICR investment conference in Orlando focused on the retail sector that starts today. The public companies start presentations tomorrow with a lot of companies providing corporate updates prior to presentations. Some of the biggest updates are as follows:
Lululemon Athletica (LULU) - updated guidance for the holiday period. The company increased the lower end of guidance to $775 million placing the mid-point target at $780 million. The consensus analyst estimate is at $782 million. The stock is only flat as the stock valuation got stretched based on the FQ3 earnings report. More research: Lululemon: Too Much Holiday Cheer. 
Francesca's Holdings (FRAN) and Five Below (FIVE) - both guided to solid revenues with weakness in margins. Francesca's is up nearly 9% as the market feared the mall-based retailer wouldn't come close to estimates. Five Below is trading down 2% even after reporting an 18% increase in sales. The company cut EPS guidance by a few pennies which isn't bad in this retail environment, but the stock trades at a P/E multiple of 28. 
Zoe's Kitchen (ZOES) - possibly the biggest hit is Zoe's down nearly 9% despite no warning when the company announced the CEO attending the conference only 5 days ago. Other fast-casual restaurant stocks like Bojangles (BOJA) and Noodles (NDLS) are down 4% on fears of bad news. My investment thesis remains highly supportive of Zoe's at levels around $23 with the stock down nearly 50% from the 2016 highs despite only slightly tweaking down Q4 guidance. Look for a dip buying opportunity. More research: Zoe's Kitchen: Not Much Of A Surprise. 
Stay tuned to this blog for more updates on the conference as the presentations for the public companies begin tomorrow. 
Disclosure: Long ZOES