Out Fox The $treet: May 14, 2018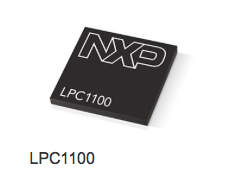 Stocks to watch this week:

NXP Semi. (NXPI) - the positive news from China shows why investors have to act fast when opportunity presents itself. The stock dipped to $91 following disappointing Q1 results that weren't that bad. If the Qualcomm (QCOM) deal happens, people quickly stepping in get a quickly 40% gain. More research: NXP Semiconductors: The Disaster That Wasn't
Synergy Pharma (SGYP) - market got initially caught looking back at known weak Q1 scripts and missing the record numbers starting in March. Trulance is still struggling to get the expected lift, but Synergy Pharma should see a rally for the rest of the year as momentum builds.
Himax Tech (HIMX) - the stock is trapped at $7 as the company grossly misjudged the Android 3D Sensing market. The tech stock probably makes a run in the 2H as the Chinese smartphone makers pick a solution from Himax Tech, but the revenue benefit won't start until 2019.
Click on the Sign in/Sign up button in the top right corner to join for free to comment on your stock moves for tomorrow.
Click on the Follow button to get daily blog posts from Out Fox The $treet.
Disclosure: Long SGYP