Out Fox The $treet: February 11, 2019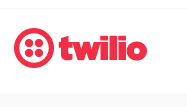 Stocks to watch on Monday:
Twilio (TWLO) - the cloud communications software company soared to $120 in pre-market trading. My prediction was that Twilio would make the absurd rally to this level where the stock would be insanely overvalued. The market cap is now near $14 billion and the revenue estimates don't even top $1 billion. The stock needs to pull back to $100, if not lower.
Aurora Cannabis (ACB) - arguably the first big cannabis report comes after the market close. Aurora Cannabis has already provided preliminary revenues at C$50-$55 million, but this is the first earnings report since Canada legalized recreational use in October. The report will provide indications of the market progress into February and how well the company has integrated a large amount of acquisitions. The stock isn't acting well into the report and needs to clear $8 before becoming a buy. The stock valuation doesn't warrant the current price.
Disclosure: No position