Out Fox The $treet: July 2, 2018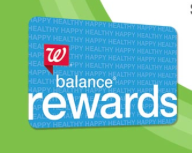 Stocks to watch on Monday:

Chipotle Mexican Grill (CMG) - watch for downside risk as the new CEO really doesn't have a big plan other than switching the HQ to the beach. Watch for higher costs to hit the bottom line. Chipotle is far too expensive for a company facing a big disruption.
Fitbit (FIT) - a solid buy now around $6.50 as the Versa smartwatch and the Citron call likely boosts the new lows from the $5 level. Watch for Q2 numbers to smash analyst estimates.
Walgreens Boots (WBA) - retail pharmacy stocks got whacked last week on the Amazon (AMZN) purchase of PillPack. Walgreens is far too cheap now buoyed by a stock repurchase plan that could reduce the share count by 17%. Use the fears to own this sector.
Click on the Sign in/Sign up button in the top right corner to join for free to comment on your stock moves for tomorrow.
Click on the Follow button to get daily blog posts from Out Fox The $treet.
Disclosure: No position mentioned