SodaStream Pop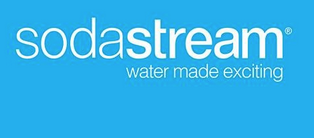 According to reports, 3G Capital is raising funds for another merger sending SodaStream (SODA) and Craft Brew Alliance (BREW) up 7% and 5%, respectively. The news though doesn't appear to suggest a merger with either is part of the plan with 3G raising in the billions and both of these stocks worth far below $1 billion. 
For SodaStream, the company reports Q3 results in the morning. The company has smashed estimates in the last few quarters as the market hasn't gotten behind the shift to water from soda. At nearly $28, the company needs some more big quarterly beats to justify a 20 multiple of '17 estimates. 
Maybe some other news will emerge that caused these two stocks to rally, but right now I'm more inclined to dump my shares on the rally than to expect a higher bid. 
Disclosure: Long SODA