Out Fox The $treet - November 7, 2019
Stocks to watch on Thursday:
Glu Mobile (GLUU) - simple story here... $800 million market cap with bookings targets of $450 million in 2020. Buy all the dips evident by the huge rebound in early trading.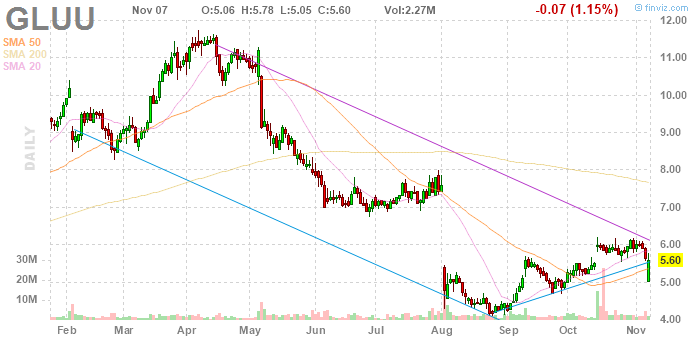 Qualcomm (QCOM) - 5G is here for the device manufacturers. The modem company obtains 1.5x the content in a 5G device over 3G/4G devices. Not sure about adding shares above $90 after having years to load up below $60, but Qualcomm is still in the early stages of a rebound.
CenturyLink (CTL) - a big inflection point occurred with the telecom generating sequential revenue growth. The stock is a bargain at $14 with a 7.5% yield
Please like the post for more content like this.
Disclosure: Long GLUU, QCOM, CTL