Semiconductor Buyout Targets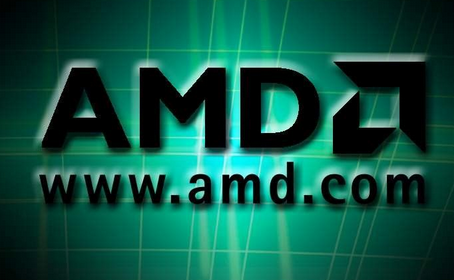 With Intel (INTC) reportedly getting into the acquisition mode as large competitors Broadcom (AVGO) and Qualcomm (QCOM) go through a soap opera battle, a couple of smaller semi stocks make sense as targets. With the Qualcomm purchase of NXP Semi. (NXPI) still waiting on Chinese regulator approval, a smaller deal might make sense in the space.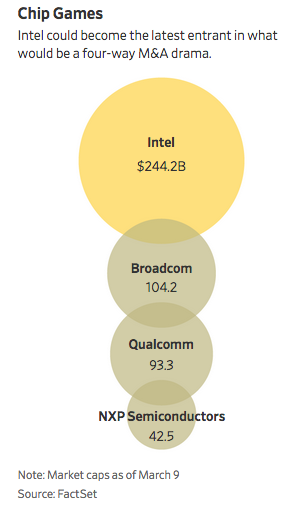 AMD (AMD) - Bloomberg already reported this week that AMD might be a buyout target. The resurgence of the chip company and expected 18% growth this year could make for an attractive target with a market cap of only $12 billion. The company has historically failed to compete against Intel, but a bigger partner could help resolve those issues of scale. The stock has been appealing below $12 this year.
Ambarella (AMBA) - the small HD video chip company has some promising computer vision technology to apply in autonomous vehicles and drone markets, but the company faces massive competition in the auto sector. A bigger partner would help Ambarella bring into this valuable growth market. At a market cap of $1.8 billion, the stock would be easy for any of these companies to snap up. Without a deal, Ambarella could languish in 2018.
Disclosure: Long QCOM