Kohl's: Crazy Rally?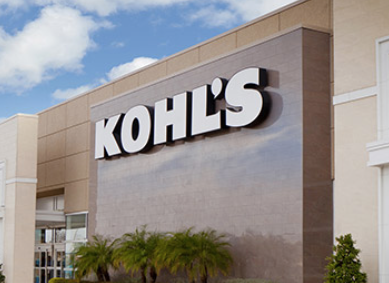 Kohls Corp (KSS) shot up over $10 last week. The rally seems excessive until looking at some data points. Sure, the department store didn't exactly smash estimates with the recent quarterly report, but Kohls did show some stability around an annual EPS target of $4. 
With a $2 billion buyback authorization that amounts to over 20% of the outstanding stock and a 3.7% dividend yield, the stock is hardly expensive. Not to mention, Kohls could see one of the biggest gains from lower taxes in a Republican political system. The retailer pays an effective tax rate right around 36%. 
The stock traded much higher to end 2014 so one needs to keep that perspective. One might not want to chase Kohls at this point, but the stock is probably reasonably priced at these levels.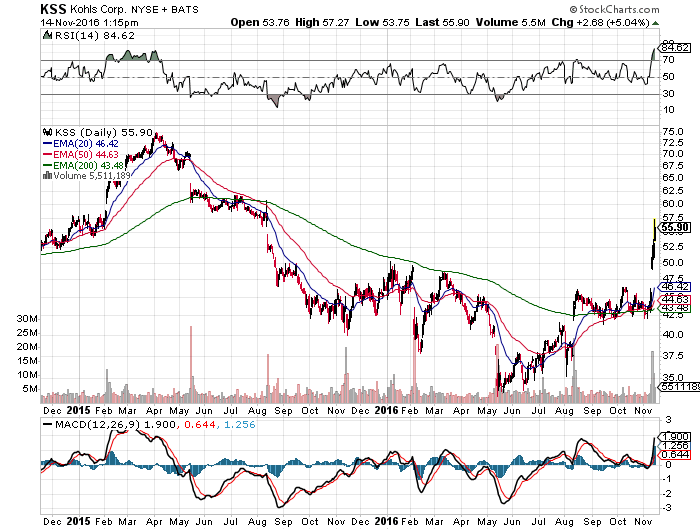 Disclosure: Long KSS