Will Tesla Hit A New All-Time High This Year?
In the last month, Tesla (TSLA) has soared back to $350. The all-time high was reached back in 2017 at nearly $390. The question here is whether the stock hits a new all-time high by December 31.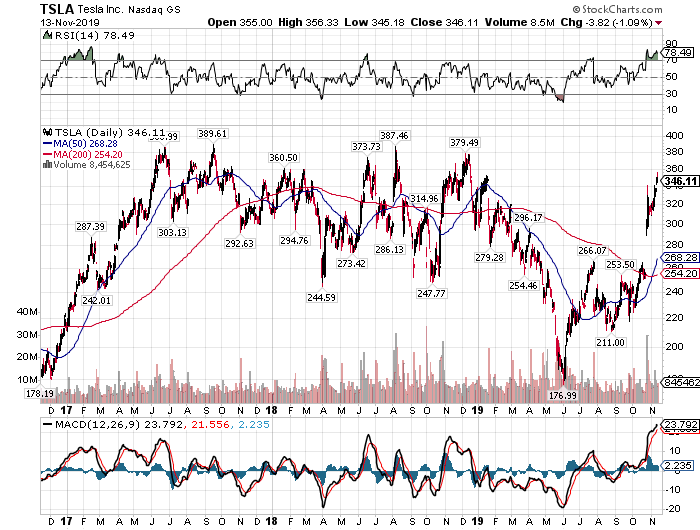 Based on the chart, Tesla appears set to make a run at the all-time high. My bet is that the stock touches $400 this year.
Disclosure: No position
Voting is over
Waiting for


the right answer