Alphabet: EU Problems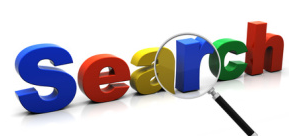 In what isn't a surprise move at this point, EU regulators are planning to order Alphabet's (GOOG)(GOOGL) Google to stop anti-competitive moves. Reportedly, the leaked document includes a couple of prime orders:
halt payments or discounts to mobile phone manufacturers in return for pre-installing Google's Play Store with Google Search
stop forcing smartphone makers to pre-install proprietary apps if the move restricts the ability to use competing operating systems based on Android. 
may require ranking rival comparison shopping services in the same way as its own service. 
Besides these potential orders, the EU could fine Alphabet. The moves could benefit rival sites like Yelp (YELP) that constantly complains that Google works to push its review above those of Yelp. As well, such anti-competitive concerns would seem to rule out an approval of a buyout of Twitter (TWTR). Twitter is seen as a potential threat to the dominant digital ad revenue position of Google and offers a trove of data that in a small way threatens search revenue. 
Ultimately though, Alphabet is likely smart enough to devise new methods to bypass any rules implemented by the EU. Not to mention, the company has such a dominant position in search and mobile operating systems that any rules will probably have limited impacts. The stock trades at 20x EPS estimates so if anything these regulatory fears are built into the stock price around $800. The likelihood exists that Alphabet breakout to the upside. 
Disclosure: Long TWTR