Out Fox The $treet - August 7, 2019

Stocks to watch today:

LendingClub (LC) - the fintech had an incredible Q2 and is actually making progress with innovating on the online lending platform. The EV is only $550 million and EBITDA is targeted at $120+ million. Stocks don't get much cheaper. The stock made a nice double bottom at $13.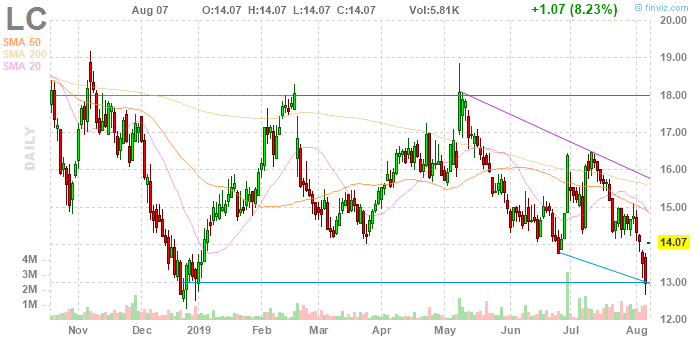 Aurora Cannabis (ACB) - the Canadian cannabis company pre-announced preliminary June quarter numbers of C$100+ million in revenues and suggested EBITDA is on track to reach the positive target. The financial numbers were generally a positive, but the quarter had one major hiccup. Aurora Cannabis had a target for 25,000 kg of dried cannabis in inventory and the company now projects reaching 30,000 kg. In one quarter, the company nearly tripled production. The market is quickly headed to over supply.
Disclosure: Long LC