MGT Isn't A Pump & Dump
Or at least, John McAfee assured investors of MGT Capital (MGT) via a tweet after the close. 

McAfee is technically a presidential candidate via the Libertarian party so I would doubt that he is involved. Naturally, this doesn't prevent other people from taking part in pumping the stock to apparently dump it via an expected TheStreetSweeper short report. 
Despite all logic, the stock is up from $0.25 in April to a high of nearly $5 today. Naturally, it looks like the stock is due for a collapse the rest of the week.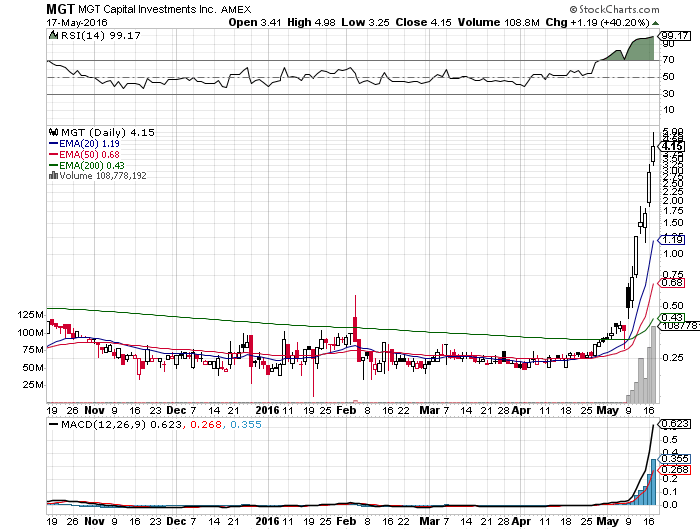 Disclosure: No position