Will NXP Semi Get A $135 Offer?
Elliot Advisors is back claiming NXP Semi (NXPI) is worth $135/share. The company already accepted an offer for $110/share from Qualcomm (QCOM) back in 2016.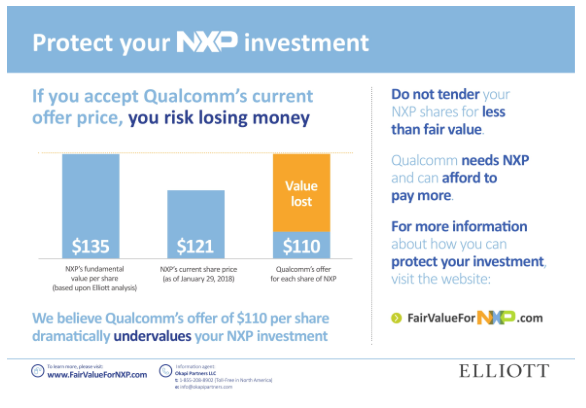 At this point, Qualcomm has failed to obtain enough shares tendered for the $110 price. The deal still awaits regulatory approval in China. With NXP Semi trading at $118.50, traders clearly expect a higher offer though Qualcomm can just walk away from the deal.
At this point, Qualcomm will benefit from offering a higher price, but whether the wireless tech giant goes up to $135 is a big question mark.
Disclosure: Long QCOM